Ruin to Roadworthy Timeline
The long road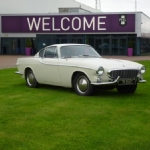 The Original Roger Moore TV Saint Car – 71 DXC
General Info:
Reg: No: 71 DXC
Chassis No: 3018
Engine No: 3245
Built at Jensen Motors Ltd; West Bromwich, England. March.1962
Recent History:
I was contacted by previous owner in January 1991, who stated that he had one of the TV Saint cars and would I be interested – In 1989 I had founded the Volvo Enthusiasts Club in UK while living in Cornwall – hence why he made contact with me. I was sceptical about the car being an actual Saint Car as almost everyone with a white 1800 says it's a 'Saint Car'
In Early May 1991 I visited the farm in North Wales where it had stood outside for many years and confirmed it was 71 DXC but it was in very bad condition.
It then took until January 1997 to get the owner to sell it to me.
The car was then stored until 2007 while I collected together the parts I would require for its restoration.
HTP Solutions selected to produce Website www.htpsolutions.co.uk
The full restoration was started in May 2007 with a complete strip-down of the bodyshell in preparation for rust removal by SPL (Surface Processing Ltd)
End of July 2007 Bodyshell, replacement panels, wheels, front axle etc were delivered to SPL for Rust removal – www.surfaceprocessing.co.uk
7th August rust free bodyshell and parts were collected from SPL
8th August Bodyshell taken to Phoenix Motor Bodies – Dave Gate who undertook the rebuild of the bodyshell between 8th August and beginning of November when it was completed (see www.phoenixmotorbodies.co.uk) for pictures of rebuild.
3rd – 4th November completed bare metal bodyshell taken to Bristol Restoration Show and exhibited for first time on Volvo Enthusiasts Club Stand
5th November returned to SPL for further derusting and final E.cote (electrolytic Paint process – Shell immersed in electrolytic paint like modern cars). See SPL website
9th-11th Nov displayed on SPL Stand at Classic Motor Show at NEC Birmingham
Stored until early October 2008 when work restarted with painting shell.
October 2008 All parts requiring :
Chrome Plating to S&T Chrome Plating www.stchrome.co.uk
Powder Coating to Redditch Shotblasting & Powder coating www.redditchshotblasting.co.uk
Engine for machining/unleaded conversion, balancing etc to Cornwall Engine Company www.cornwallengine.co.uk
Gearbox and Rear Axle to Universal Transmissions - Kidderminster 01562 861651
Overdrive to OD Spares www.odspares.com
Propshaft to Proptech – Hartlebury, Nr Kidderminster. 01299 251247
Upholstery to Richard Felton Specialist Upholstery www.specialist-upholstery.com
Seatbelts to www.quickfitsbs.com
Bodyshell was displayed 14th -16th November 2008 at the Classic Motor Show at NEC Birmingham on Volvo Enthusiasts Club Stand.
Returned to Sprayer for final painting which was completed in Early December 2008
Rustproofing – Dinitrol supplied by Rustbuster www.rust.co.uk
Work Started on reassembling 71DXC in December 2008 with a proposed date to finish by May 2009 but due to problems with quality of paintwork and other problems the car was again stored.
November 2011. Car is shown on Volvo Enthusiasts Club Stand at the Classic Motor Show held at the NEC Birmingham, to celebrate the 50th Birthday of the Volvo P1800
Engine Collected from Cornwall Engine Company
January 2012 Work restarts on reassembling the car with the obvious need for another respray to resolve problems with paintwork caused by the original Sprayer, This will be undertaken once car is assembled.
March 2012 Servo delivered to J & L Spares Ltd for complete restoration www.jls.com
April 2012 Displayed at the Bristol Classic Car Show on Volvo Enthusiasts Club stand. Engine, Gearbox, brake & fuel pipe work now fitted – Photograph in Classic Car Weekly and Practical Classics
May 2012 Doors refitted; problems with fit, even though they were perfect before being removed for the Painting of shell in October 2008
June 2012 Restored Servo from J & L Spares fitted, Remaining Brake pipework fitted. Clutch and Bake System filled with Silicon Brake Fluid and bleed.
July 2012 New Stainless Steel Exhaust Collected from Double 'S' Exhausts Ltd of Cullompton, Devon. www.stainlesssteelexhausts.co.uk
September 2012. Exhaust fitted with Stainless Steel clamps
September 28th, Car taken to Flybe Engineering at Exeter Airport for Bodyshell to have complete external repaint to rectify the problems of poor preparation, silicon contamination (fish eyes), runs etc results from original painting of the shell. Collected from Flybe, Exeter on 17th October - External respray completed
22nd October 2013 Car transported to Richard Felton – Specialist Upholstery (Doncaster) for the fitment of complete restored interior to original specification www.specialist-upholstery.com
November 2012:
Bristol Restoration Show 2012 – 3rd/4th November. Car transported from Richard's premises to be exhibited briefly at show on Volvo Enthusiasts Club Stand. During the show the remaining exterior chrome trims, bumpers and other items were fitted by members of the club. Car was then returned to Specialist Upholstery to have remaining interior trim and Front Seats fitted. Featured in - Classic Car Weekly. Classic Motor Monthly
14th November 2013. Interior completed - Car collected from Richard Felton of Specialist Upholstery and delivered directly to NEC for exhibition at Classic Motor Show
16th -18th November 2012 Classic Motor Show held at NEC Birmingham. Car exhibited on Volvo Enthusiasts Club Stand. On Friday 16th November, car was officially unveiled to the public by Malcolm Christopher, Production Manager of the original TV's 'The Saint' Featured in - Practical Classics, Classic Car Weekly, Classic Car Buyer.
December 2012 to April 2013.
Stored and fitting of final parts to 71 DXC
20th/21st April 2013 – Bristol Classic Car Show. A return trip the car to this event. This time car was in a completed condition. Featured in - Classic Motor Monthly
13th August 2013. Petrol in Tank, Engine Started for first time and 71 DXC aka ST 1 moves under its own power for first time in over 40 years
16th August 2013. First Road Test (On Trade Plates) Car covered around 3 miles without any problems
12th September 2013 - 71 DXC aka ST 1 goes for MOT. First in over 40 years and passes with flying colours.
13th September 2013 - Road Tax collected from DVLA Local Office in Worcester. 71 DXC aka ST 1 is now legally back on the road following a. Full restoration which started in 2007 is now complete – Thanks to all those who helped in any way.
71 DXC Information Wanted:
Information, photo's etc always wanted. If you can help please Contact: originalsaintcar@btinternet.com
Parts Still Required to complete 71 DXC – New or excellent used wanted:
Jensen original rear Exhaust Clamp. This clamps around the rear tailpipes and is a single unit unlike the later type as fitted to all other 1800's
Jensen 'VOLVO' Badges from 'C' Post not Repro which I have and are the wrong colours and made with 'plastic' enamel, which has fallen out!
Original Jensen Rubber front Floor Mats – Originally this model did not have carpet on front floor, only on tunnel
Roger Moore on the Volvo 1800
Quote: Roger Moore when asked 'what was his favourite car', Sir Roger replied, "I have a great affection for the Volvo P1800, as, of course, I owned one as well as used one in the series. It's a beautiful car and I still drive a Volvo to this day."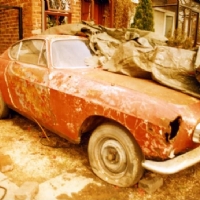 71 DXC As found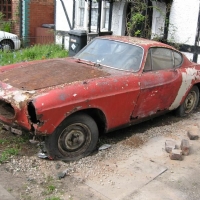 Restoration starts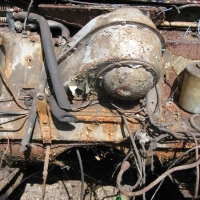 3
At SPL July 2007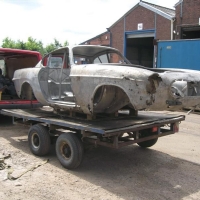 After initial strip @ SPL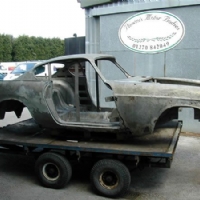 Delivery to Dave Gate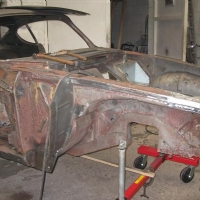 Phoenix Motorbodies
Full bodyshell restoration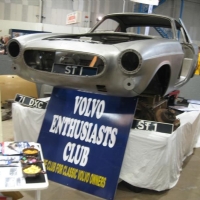 Restored shell on VEC stand
Final rust removal at SPL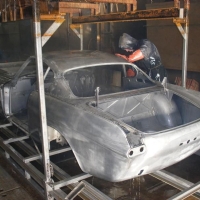 Surface Processing Ltd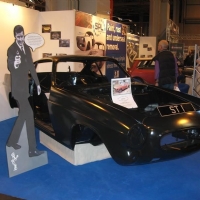 On SPL stand at NEC '07
S &T Chrome Plating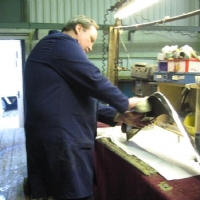 Kim at S & T inspects bumper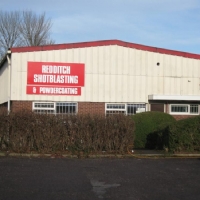 Redditch Shotblasting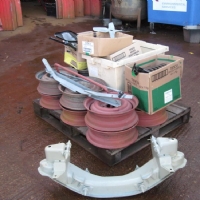 Parts for shotblasting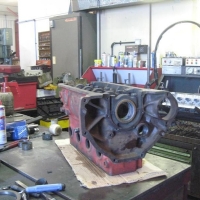 Cornwall Engine Company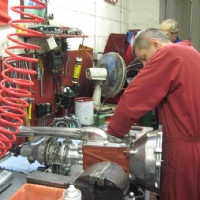 Universal Transmissions
Overdrive to OD Spares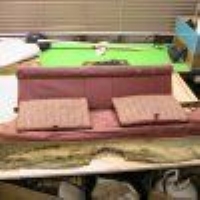 Interior to Richard Felton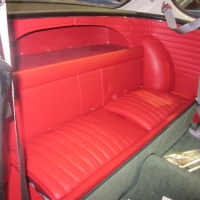 Interior by Richard Felton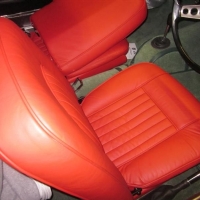 Front seats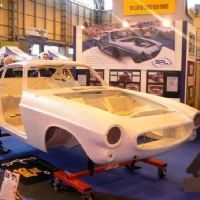 On VEC stand NEC 2008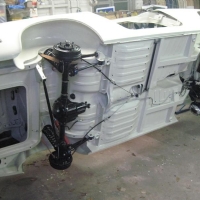 71 DXC on tilter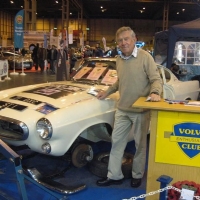 Pelle Petterson on stand
VEC stand NEC 2011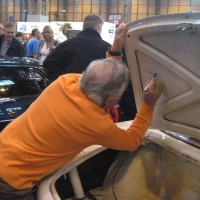 Designers signature on ST1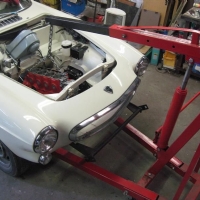 Fitting the engine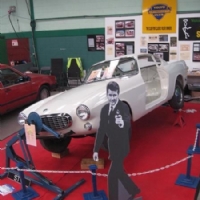 Bristol Show 2012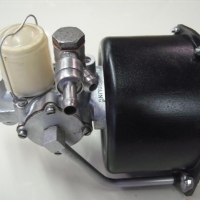 Rebuilt servo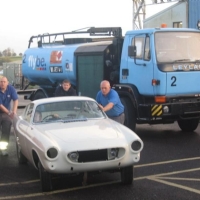 Repainted by Flybee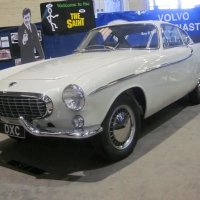 Bristol Restoration Show 2012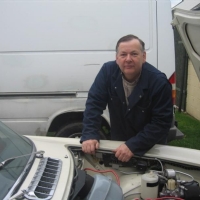 Interior completed
71 DXC unvieling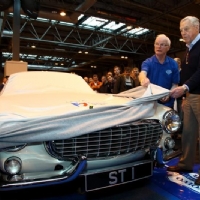 Offical Unvieling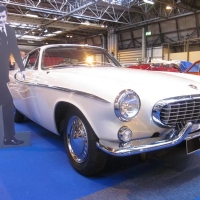 The Saint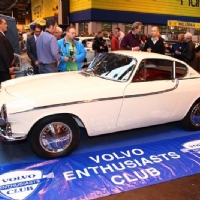 April 2013 Bristol show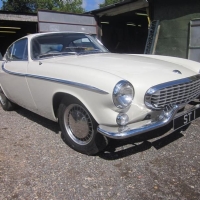 First road test August 2013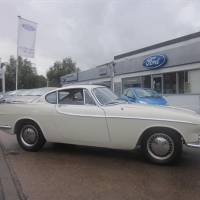 12th Sept Arriving for MOT!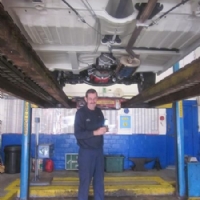 Underside check on MOT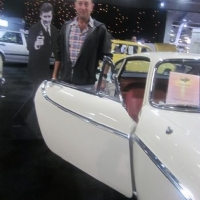 Dave Gate bodywork restorer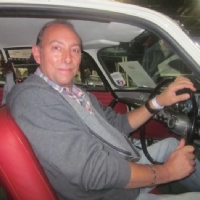 Dage Gate at the show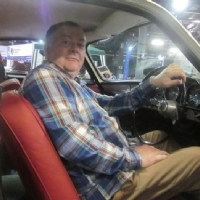 Interior by Richard Felton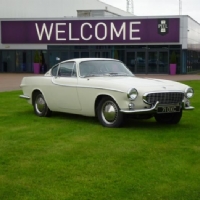 Manchester Classic Car Show