71DXC in 1962
The Saints' Famous Volvo P1800 '71 DXC'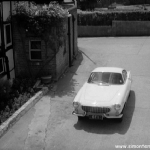 The Original & Famous Roger Moore Saint Car 71 DXC aka ST 1
'Return of the Saint'
It is 1962. The black and white silence of the half timbered village of Cookham is broken by the barking exhaust note of Simon Templar's white Volvo. He tersely sounds the horn at an elderly pedestrian slow to clear the road before turning left across the bridge and into the car park of the Ferry Inn. He had planned a weekend of golf and catching up with blonde bombshell Adrienne. Instead, he unearths an unsavoury attempted murder by poisoning. This opening episode The Talented Husband ushered in ITC's new drama The Saint.
Week by week Simon Templar would dispense justice to crooks, cads and bounders assisted by an attractive selection of female assistants. Throughout these adventures his one constant companion was his dependable Volvo sports car.
Click image to see various period publicity stills including Roger Moore with '77 & NUV'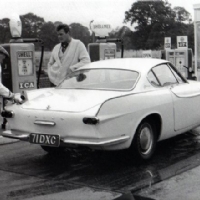 Studi petrol pump?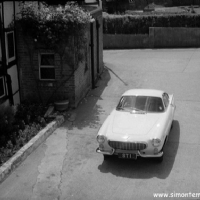 Arriving at the Ferry Inn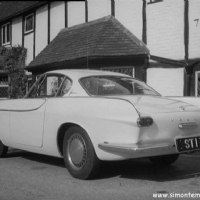 At the Ferry Inn, Cookham.
At Elstree Studios 1962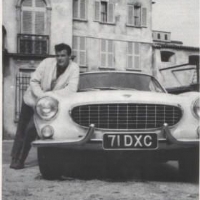 71 DXC and Roger Moore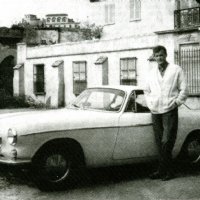 The Saint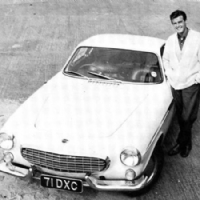 The original Saint Car
The Saint identity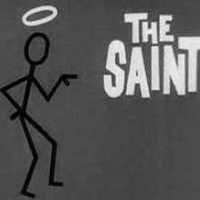 1962 logo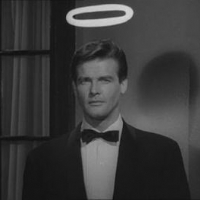 The Saint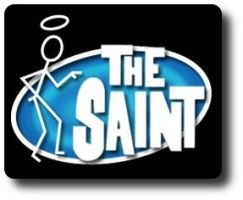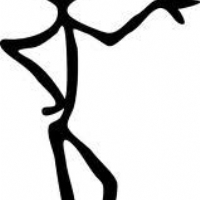 Theme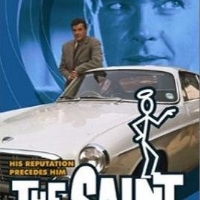 DVD Cover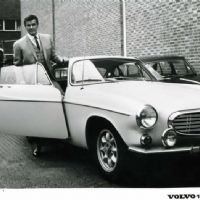 Publicity still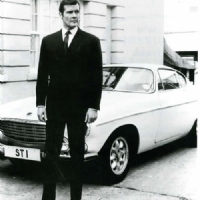 NUV 647E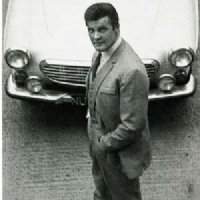 NUV 647E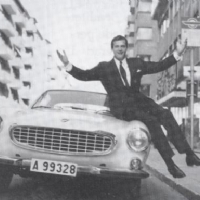 Happy!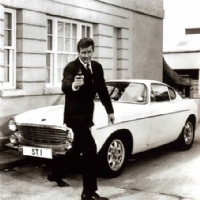 Don't Move!
later 1800S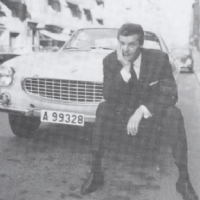 Pensive?
Suave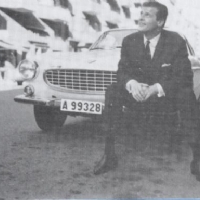 Outlook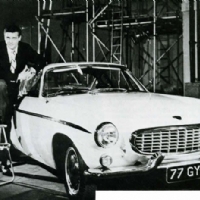 The Saint and 77 GYL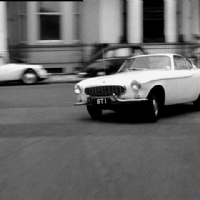 Understeer action?